Domaine de la Chouette is a small family vineyard with 3ha of vines on a hilltop at 70m above sea level (one of the southern points of the Graves region) on the banks of the river Ciron in the South Gironde. This wine is made from our best parcels of grapes, 1/3 Cabernet Franc, 1/3 Merlot and 1/3 Cabernet Sauvignon.
This first edition of Rendez-Vous will seduce your gaze with its clarity and its brilliance. Deep warm glints hint at the pleasure that awaits; a welcome encounter.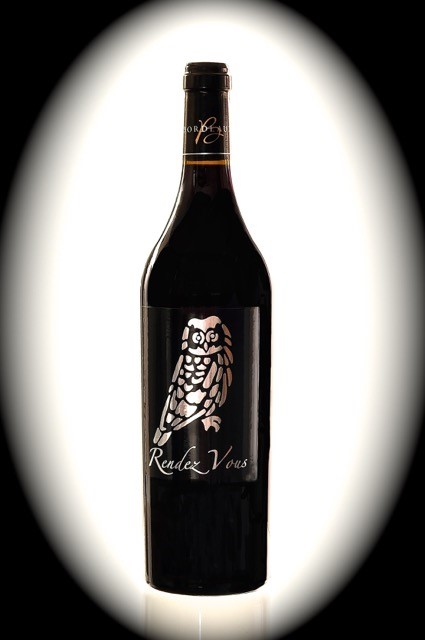 Soon after, you will sense the full and intense aromas, fine and complex with notes of eau de vie, spiciness, fresh mushrooms and leather each taking their turn, an inspiring bouquet.

On the palate, this wine is sensual and round, with soft tannins bringing velvety length.

This Rendez-Vous is not a dream but a lingering moment to share.

« Rendezvous » with our best terroir

The Merlot comes from parcels with clay on top of a limestone subsoil and the Cabernets Franc and Sauvignon are grown in gravely sand.

The vines are well-placed for maximum sunshine along the top of the hillside facing South and North. The ground is worked mechanically.

« Rendezvous » with our best vines

We have selected 3 grape varieties from our best parcels.

Merlot: 30 year-old vines from the parcels « La Marie-Anne » and « La Kate ». Facing South and North, the grapes were picked at optimal ripeness in 2010 giving a good concentration of polyphenols and fruit.

Cabernet Franc: from the highest parcel in our vineyard, « La Jacqueline », the vines are 50 years old. The tanins from these grapes have an incredible finesse and a spicy character.

Cabernet Sauvignon: from the south-facing parcel «La Pierrot ». Thanks to the dry sunny conditions in 2010 the tannins and aromatic qualities of these grapes are at their concentrated best.

Pruning: Guyot simple with 8 buds per vine.

T

he harvest and the maintenance of the vines is all 100% done by hand.

« Rendezvous » with our best wines

The 2010 harvest began early in September and was finished by mid-month. The climatic conditions were ideal and we were able to bring in healthy perfectly-ripe grapes.

T

he varieties were vinified separately in small stainless steel vats at low temperatures (20 to 25° Celsius). The maceration occurred gently resulting in an infusion rather than an extraction. The merlots spent 3 weeks in vat and the cabernets 4 weeks.

After careful selection the blended wine spent 36 months in aged oak barrels before being bottled.

The final assemblage for Rendez-Vous is 1/3 Merlot, 1/3 Cabernet Franc and 1/3 Cabernet Sauvignon.

Our wines are neither fined nor filtered and are made with minimal quantities of sulphur dioxide.

« Rendezvous » with our best presentation

Each of the 4200 bottles of Rendez-Vous is individually numbered and presented in a wooden case.